P6 Talk & Open Day 2016 for Primary 6 Students and Parents
Date: 3-12-2016 (Sat)
Time: 09:00-10:50
It is our greatest pleasure to invite you all to visit our school on 3 Dec 2016, our school's P6 Talk and Open Day.
Please refer to our programme leaflet posted on the school webpage for details. To reserve seats for you and your family,
please complete the online form / fax the reply slip at 2490 6645 / email to p6talk@eclass.twgss.edu.hk to us by 7 November 2016.
In case of queries, please contact:
(Tel: 2490 3307)
_____________________________________________________________________
升中學生及家長座談會暨開放日 2016
日期:3-12-2016 (六)
時間:09:00-10:50
誠意邀請升中同學及家長蒞臨本校2016年12月3日(星期六)的升中學生及家長座談會暨開放日,
詳情請參閱本校網頁內的節目單張。如需預留座位,請於11月7日或之前填妥網上登記表格 / 填妥回條傳真至2490 6645 /
電郵至p6talk@eclass.twgss.edu.hk。
如有查詢,請聯絡:
(電話: 2490 3307)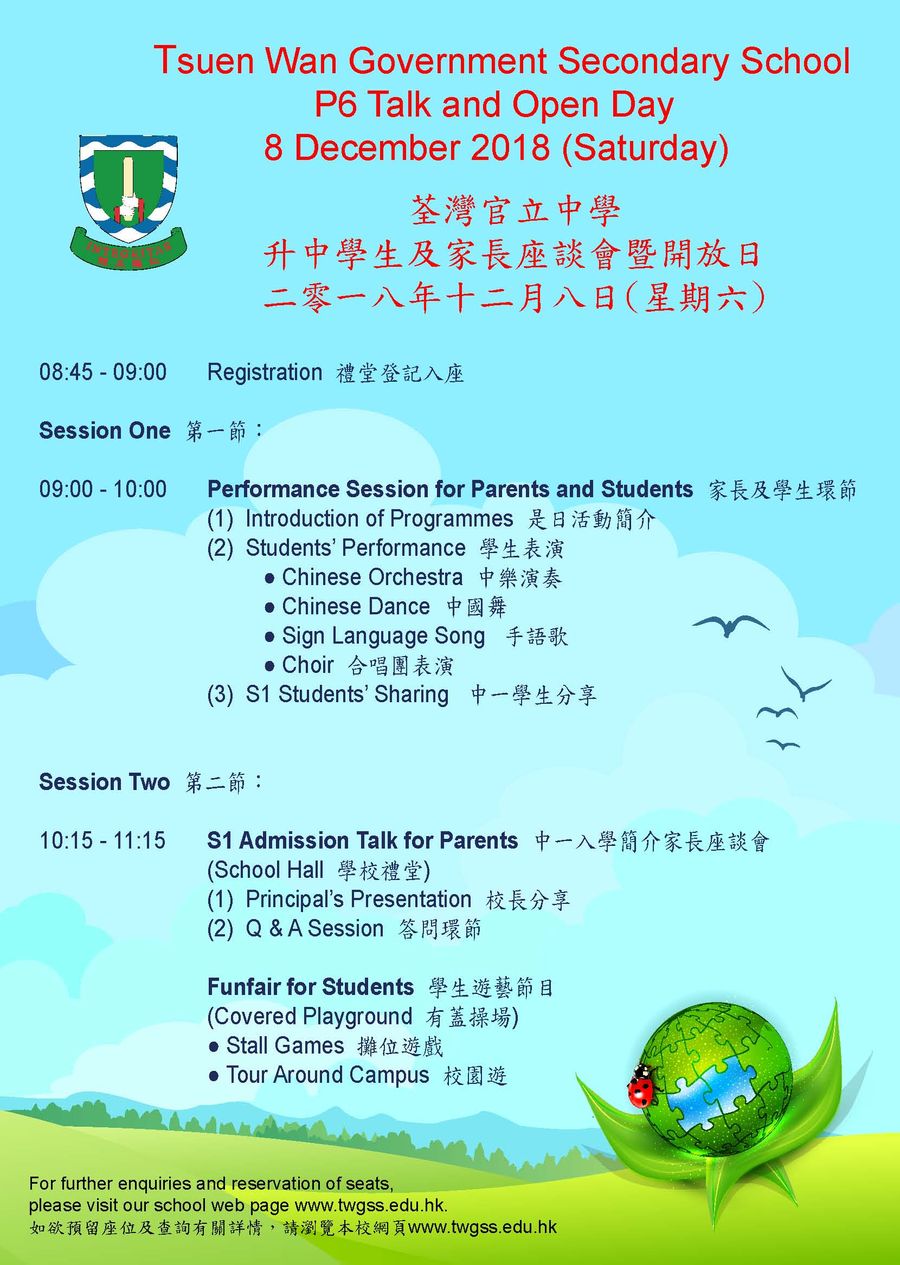 下載<<升中學生家長座談會暨開放日>>回條 (pdf 格式)